CONCRETE MIXING STATION
Concret Batching Plant main series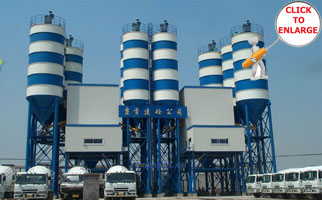 The RSHZ series concrete mixing plant is an automatic concrete mixing assembly consisting of batching, mixing and computerized control system. Equipped with high- precision microcomputer control and separate manual control, the plant has features for batch mixing memory, automatic drop compensation and sandstone moisture content compensation. This withprinting system gives highly automatic production of commercial readymixed concrete saving lot of time and money.
Cement Silo
Used as storage and automatic release of dry material like cement, sand fly ash etc. This attached with screw belt conveyor woks for automatic feeder. With vibrating discharge mechanism and auto-release system this is most convenient, economical and money saving. It makes the working environment friendly and also saves lot of space. Rising Hongfa has designed and produced chip form cement silo, to save cargo space and costs. It comes in different sizes and capacity.
Screw conveyor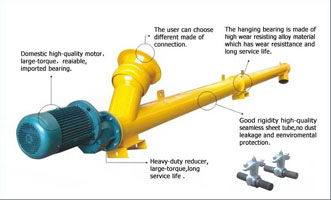 Rising Hongfa screw conveyor is a rotating helical screw blade system in steel tube used for bulk handling of dry, semi-solid and slurry material horizontally or at a slight incline as an efficient way to move and feeding of material. Our screw conveyor uses tough motor sysem with sealed protection for longer life and it is an integral part of plant fixed at different places from silos to the feeding hopers to molds. It is made of high-quality steel pipe with good integral rigidity. With high-quality reducer and heavy-design it has the advantages of large torque low noise no dust leakage long service life.The design of double pitch for reducing the compress extent of the material in transportation is especially suitable for long-distance transportation of cement and other powder materials. Large stock for common diameter of 219273and dimension & angle can be customized according to your need. It has different capacities and models. Please contact us for further information.
Materials Batching Machine
RISING Hongfa materials batching machine PLD series has detachable structure, which makes it easy to be fed. It can batch several kinds of materials automatically according to the mixture ratio set by users. Electric weighing with a sensor has advantages of accurate weighing and precise batching. Strong microcomputer control system makes it easy for users to Operate with just one key. A cover at the top of belt machine prevents spilling effectively. Easy to clean, maintain and service. It is convenient for moving and installation and has many models.
Concrete Mixer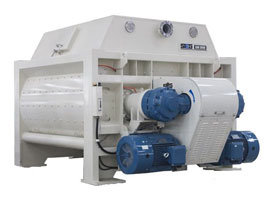 Rising Hongfa JS series twine shaft forced concrete mixer is an ideal material mixing unit for concrete batching plant, with the advantages of highly automatic operation, excellent mixing quality, high efficiency, low energy consumption, low noise pollution, easy handle and maintenance.

As a professional manufacturer and supplier of stationary concrete batching plants our company has focused on the creation and innovation of stationary concrete batch plant for years. Our machine has the advantages of high quality reasonable price good performance and long service life. Up to now our machine has sold very well at home and abroad and we have varieties of stationary concrete batch plants for sale to meet your different requirements.
Control System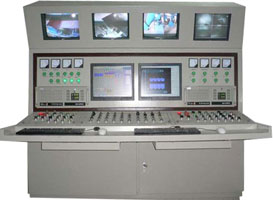 The plant is controlled by centralized Intelligent computer control. All activities are Pre feed as per the batch requirement and thereafter the operation is taken over by the control system. We use top quality components made by world famous electronic companies like Schneider Electronics, SIEMENS and TI of USA These reliable components enable the controlling system with stable and high working efficiency.Advanced printing and monitoring system guarantees the smooth and efficient daily production. It is worth investing in the system to make working smooth and economical.