EPS WALL PANEL MACHINERY
EPS CONCRETE PANELS: Production Introduction
EPS light weight sandwich concrete panels are high grade panels with EPS mortar as core material, calcium silicate board as the surface material and properly mixed with fly ash, slag and additives. Products size: length 2440 mm, width 610mm,thickness 60-180,(size and thickness can be adjusted).The product is of structural function, waterproof and thermal insulation performance, mainly used as building wall portion .for more please email us rs@rihongfa.com
Automatic vertical type Plant: high output, fewer workers required. Technical data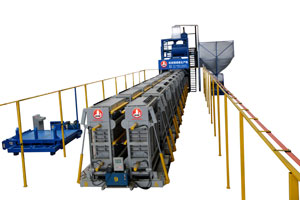 Automatic Vertical EPS Panel Plant Type
Overall dimensions
Power
Output with different thickness/pieces per mold
60mm
75mm
90mm
100mm
120mm
150mm
3380x3200x2680 mm
4kw
40pcs
36pcs
32pcs
30pcs
26pcs
22pcs
Horizontal type Plant: high output, fewer workers required. Technical data
Horizontal Type
Overall dimensions
Power
Output with different thickness/pieces per mold
60mm
75mm
90mm
100mm
120mm
150mm
2750x2504x1359 mm
3kw
16pcs
14pcs
12pcs
12pcs
10pcs
8pcs
Automatic Vertical Module Car
Automatic Vertical double opening molding machine combines the horizontal wall machine stripping, patented simple and lightweight, efficient features saves lot of time and money in operation. Latest technology.
Horizontal Molding Car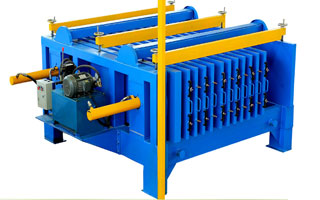 Horizontal molding machine with hydraulic opening and closing of the mold. Perfect size, high-precision CNC cutting equipment, installed more efficient stripper
Manual vertical type Molding Car:
Manual operation, three times more output than horizontal type molding car.
Technical data
Manual Vertical Type
Overall dimensions
Power
Output with different thickness/pieces per mold
60mm
75mm
90mm
100mm
120mm
150mm
3600x1320x2800 mm
no
58pcs
50pcs
42pcs
40pcs
34pcs
28pcs
EPS Foam Particle machine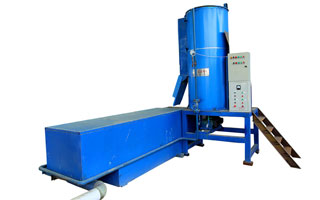 EPS foam particles advance machine is an important equipment in lightweight composite panel production line. This works with boilers with advance technology to process and expand polystyrene into lightweight polystyrene particles (EPS).
Mobile mixing and Mold filling machine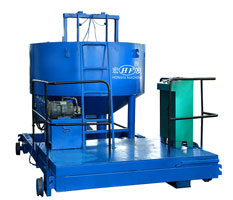 This is heavy dutyMobile mixing and Mold filling machine which works on rails. The machine keeps the EPS mortar moving and mixing to avoid settling and automatically discharge the same into molds to give perfect feeding.
Mixing station
This is the heart of the EPS panel plant which is a master mixer and discharge station. It receives the cement, sand / fly ash and EPS granules from silos and mix the same automatically after fully weighting in a fixed ratio. This is computerized control Works as per feeding information. It keeps the mortar ready and later feed the Vertical mold car automatically.